Richard Lonewolf Survival School was founded November 6th, 2014 by Ethnobotany & Wilderness Survival Expert & U.S. Army Vietnam & Cold War Era Veteran Richard Lonewolf (Cherokee) after a lifetime of learning & applying these skills, and then teaching for over 40 years to a myriad of students including U.S. military units all the way down to grade schoolers (view credentials).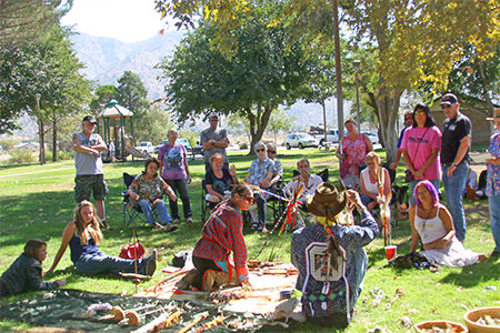 Above:  A great photo thanks to Susan Barr & Kern Valley Sun; this one shows Lonewolf teaching alongside his younger brother & assistant instructor, Randall White Feather, at Tank Park in Lake Isabella Friday, September 12th (full article).
     Although Richard Lonewolf Survival School is still in the process of becoming a State-accredited, federally-funded public school, Richard Lonewolf & assistants are currently available to teach anywhere in California as well as here in the Kern River Valley.
   Tsa La Gi ("Cherokee") elder Richard Lonewolf has been teaching applied ethnobotany (step-by-step edible, medicinal, & utility uses for hundreds of species of plants & trees), emergency survival, & advanced wilderness living skills for more than 40 years to a wide variety of students.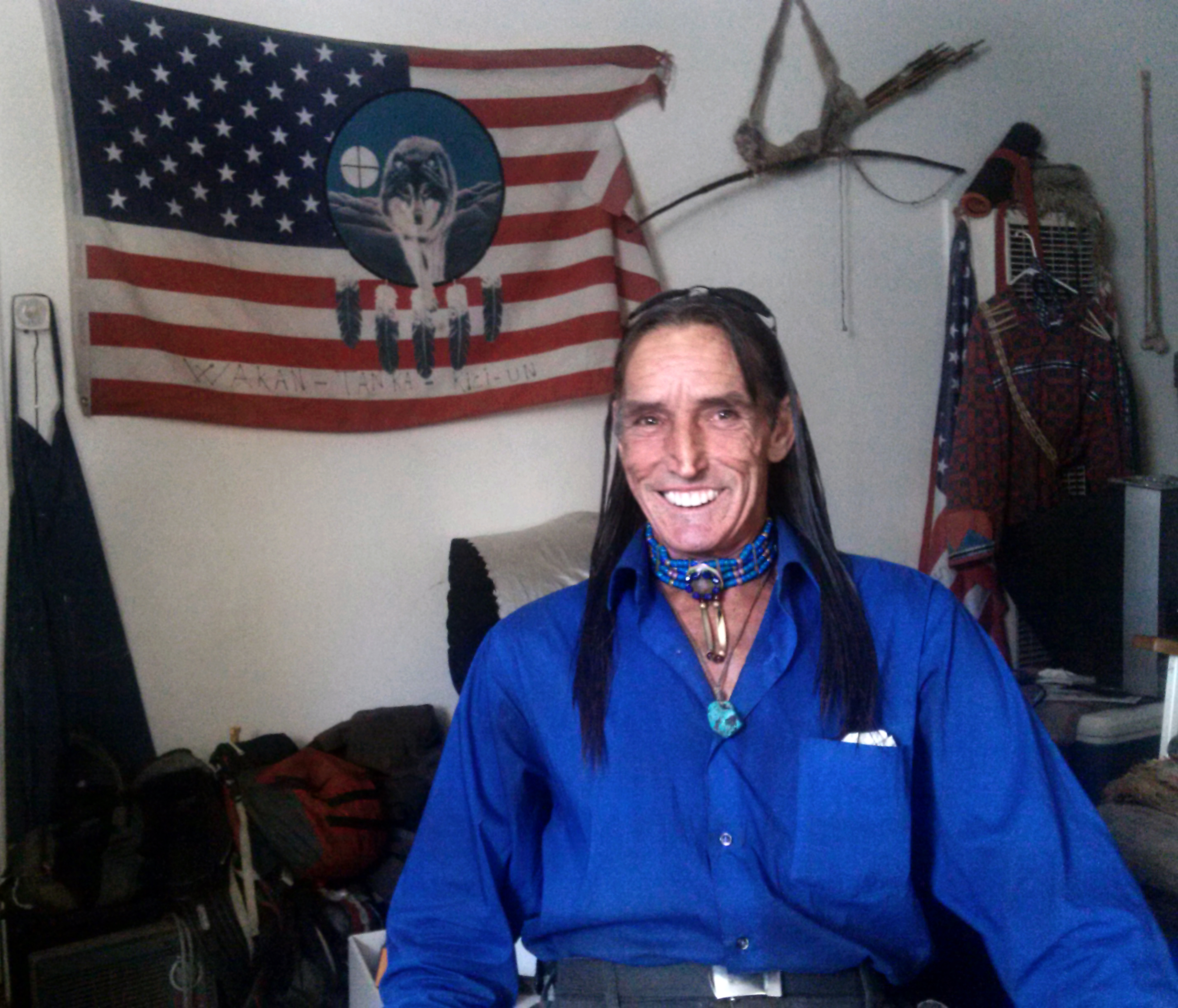 Richard Lonewolf, Winter 2014.
     He was raised & the school is located among the ecological merges between the Sierra Nevada Mountains and the Mojave Desert, where five botanical regions found throughout California meet among the Kern River Valley.