Let's face it: you don't want to have to lug around a big, fat sleeping bag- ESPECIALLY if it doesn't even keep you warm at night!  A good sleeping bag should be a one-time purchase that aids you the rest of your life.  Just as you don't want to purchase second-rate materials to construct your home, you should also consider outdoor gear of high importance. 
Constructed with 850 fill goose down, this lofty down Summit Series® bag is designed with bomber, waterproof Pertex® Endurance™ shell to prevent you from getting, or staying, wet in critically cold conditions.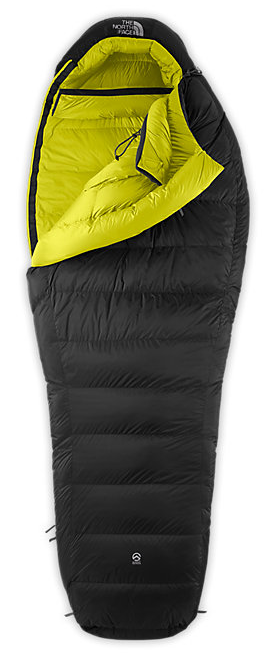 Waterproof, water-extracting, lightweight exterior: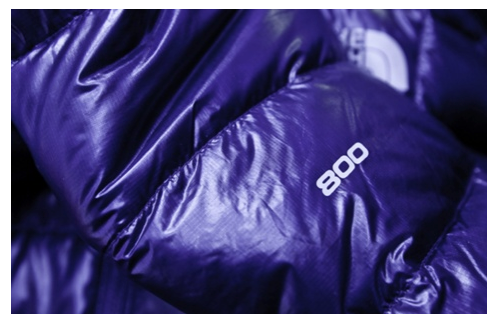 Product Specifications for both the regular & long sizes of the North Face's "Inferno" are listed below, & each may be purchased here:
Regular-
Retail:  $489
Long-
Retail:  $509
Product Specifications:
Weight:

reg:

2 lbs 15 oz (1332 g) /

long:

3 lbs 3 oz (1446 g)

Temperature Rating:

0° Fahrenheit / -18 Celsius

Stuffsack Size:

21″ x 10″ (53 cm x 25 cm)

Regular Internal Length:

78″ (198 cm)

Regular Max User Height:

6′ (183 cm)

Regular Shoulder Circumference:

64″ (163 cm)

Regular Foot Circumference:

44″ (112 cm)

Long Internal Length:

84″ (213 cm)

Long Max User Height:

6'7″ (201 cm)

Long Shoulder Circumference:

66″ (168 cm)

Long Foot Circumference:

44″ (112 cm)

Source:

Imported

Guarantee:

Lifetime Warranty

Purchase Options Coming Soon.