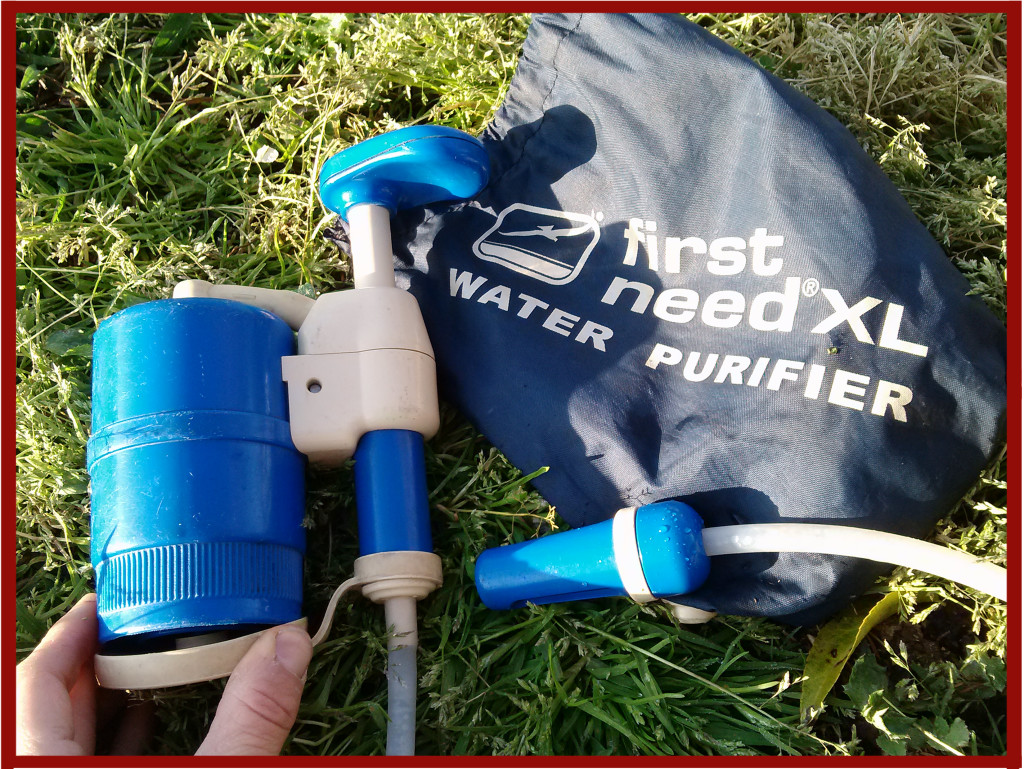 The
General Ecology XL Water Purifier
is compact, lightweight, & offers clean, purified water
every time
.  There's a way to set it up so that it is self-pumping; this is a little tricky to set up at first, but once you get it figured out
(it comes with instructions)
its pretty amazing.  This is an ecologically-responsible

AND

 a lightweight alternative to bottled water-
less to haul in & less to have to take out.
   Lonewolf has used this product for many years & still today; this product has worked for he & thousands of his students, & its unique design has kept it well-known at the top of the market for years.
Lonewolf: 
   A student commented one day:  "Hey- if the water goes over the rocks, I heard it helps purify the water."
  I replied, "No- that's not true.  No water should be considered safe."  So, as we walked further up the stream, we saw a cow rotting in the water!  It is better to be safe than sorry. 
   First Need is the only only pump device on the market which features a chemical-free purifier.  It contains a proprietary (unique & patented), carbon-treated filtering media, described as an 'electrostatically charged structured matrix'.   It's micro filtration design causes "adsorption'-  the suspended matter in the water- including viruses, bacteria, & protozoa that are swimming in water- adhere & get caught in the micro-filtration design- all without chemicals.
Tips for Using Hassle-Free:
  Thank you so much for helping to support Richard Lonewolf Survival School!
please set some widgets to show from Appearance -> Widgets.