Lonewolf, among many soldiers, took several classes that were required during his military training, including "

Survival Escape/Evasion

" & "

POW Training

" in 1972.  Also he was trained in "

Nuclear Biological & Chemical Warfare

" 

AND

 "

Combat Infantry

", & received

Expert Medal for the M16

& many other weapons-

ALSO

 anti-personnel traps & snares & hand-to-hand combat.  In 1973 he trained in "

Cold Weather Arctic Mountain Survival

" in the U.S. Army Alaska.  Here is the patch he wore: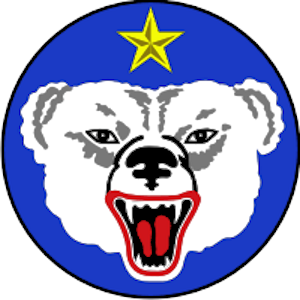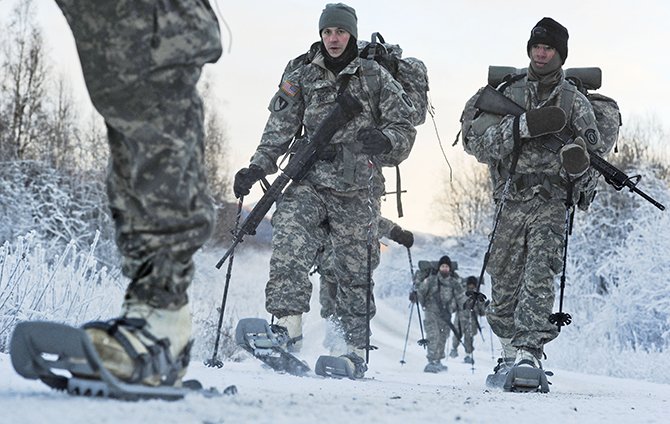 Above:  This photo from NewsTribune.com shows soldiers training in Alaska from

Fort Richardson

for cold weather survival training.
Several credential letters are listed below, 
but first- a story that happened in Fort Ord, California: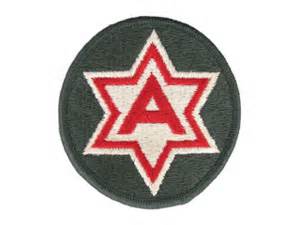 "During my training all the soldiers were asked to drink chicken's blood & to eat a raw chicken liver by the special forces instructor; he drank the blood first.  I'm the only one that raised my hand, & he handed me the liver & the blood- & I drank & ate; that's when he said, "This man will live, & a

ll you 

other soldiers will die."

  
   After he said that, I pointed out the Oak Tree we were all sitting under, & asked, "What about the acorns?"  
   The sergeant replied,

"You don't have time for that."

 

What he didn't know is that acorns 

could

 be made into flour in less than a day.

  I'm rather sure he didn't know the medicinal uses of the Oak either- such as mouthwash, burn ointments, & even as penicillin.  That doesn't include the edible uses- pancakes, pies, muffins, biscuits, & more- & those are just a few of the uses for Oak.  I was only 18 at the time, & now I'm 60 years old- still teaching a vast knowledge of wilderness living & survival skills- those aren't the same things by the way."
From California Army National Guard:
Click to enlarge: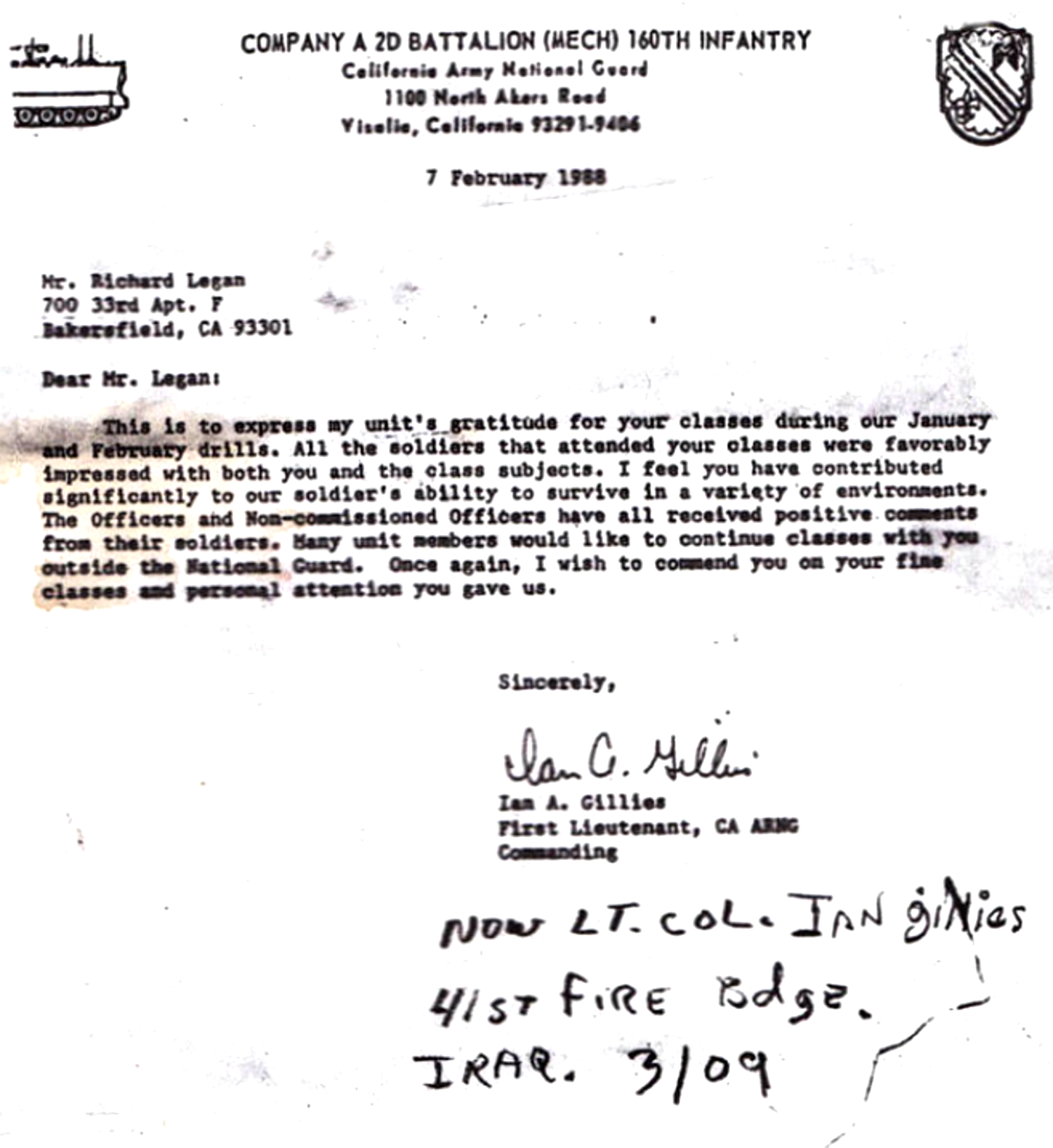 From the U.S. Army, where Lonewolf set "a higher standard of excellence" while teaching with the previous school he founded, Survival Training Schools of California (prior to founding Richard Lonewolf Survival School)

: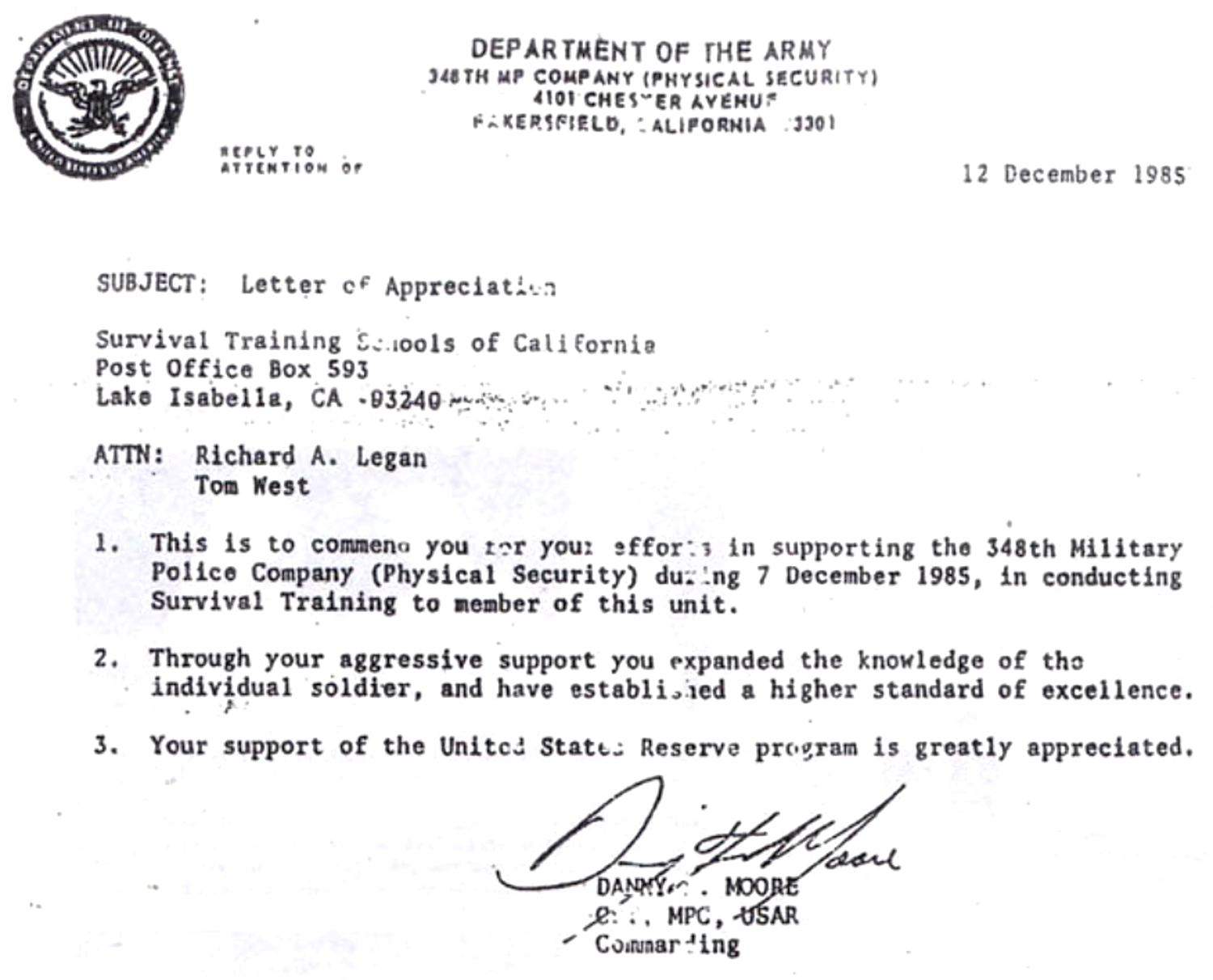 His vast knowledge of scientific names of plants, ability to spot identify them (in the field)

,

& extensive knowledge regarding their uses also led him to teaching

 The California Native Plant Society

: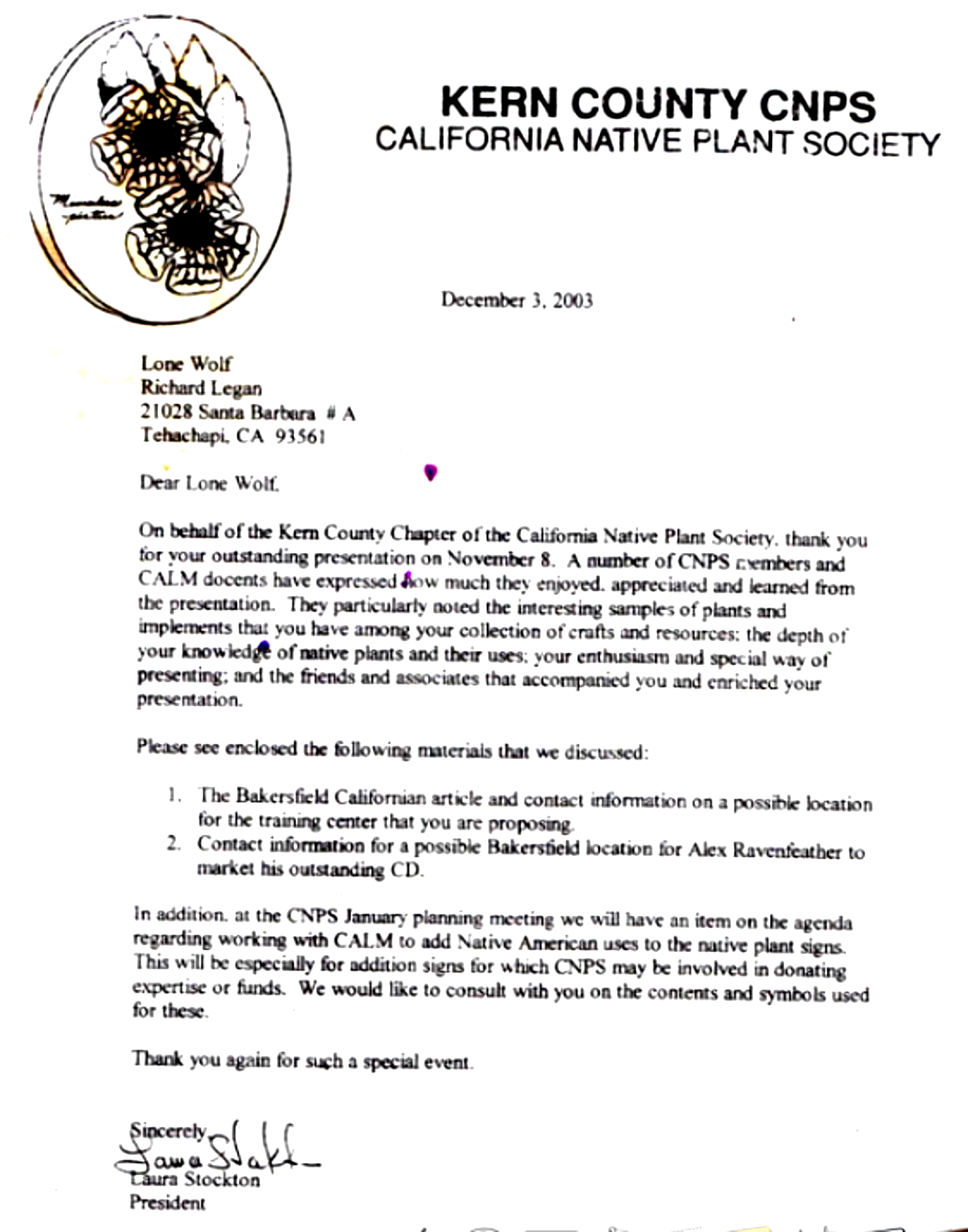 He's taught at

 

Cal State University

,

& many others which are listed on

the front page of this website

: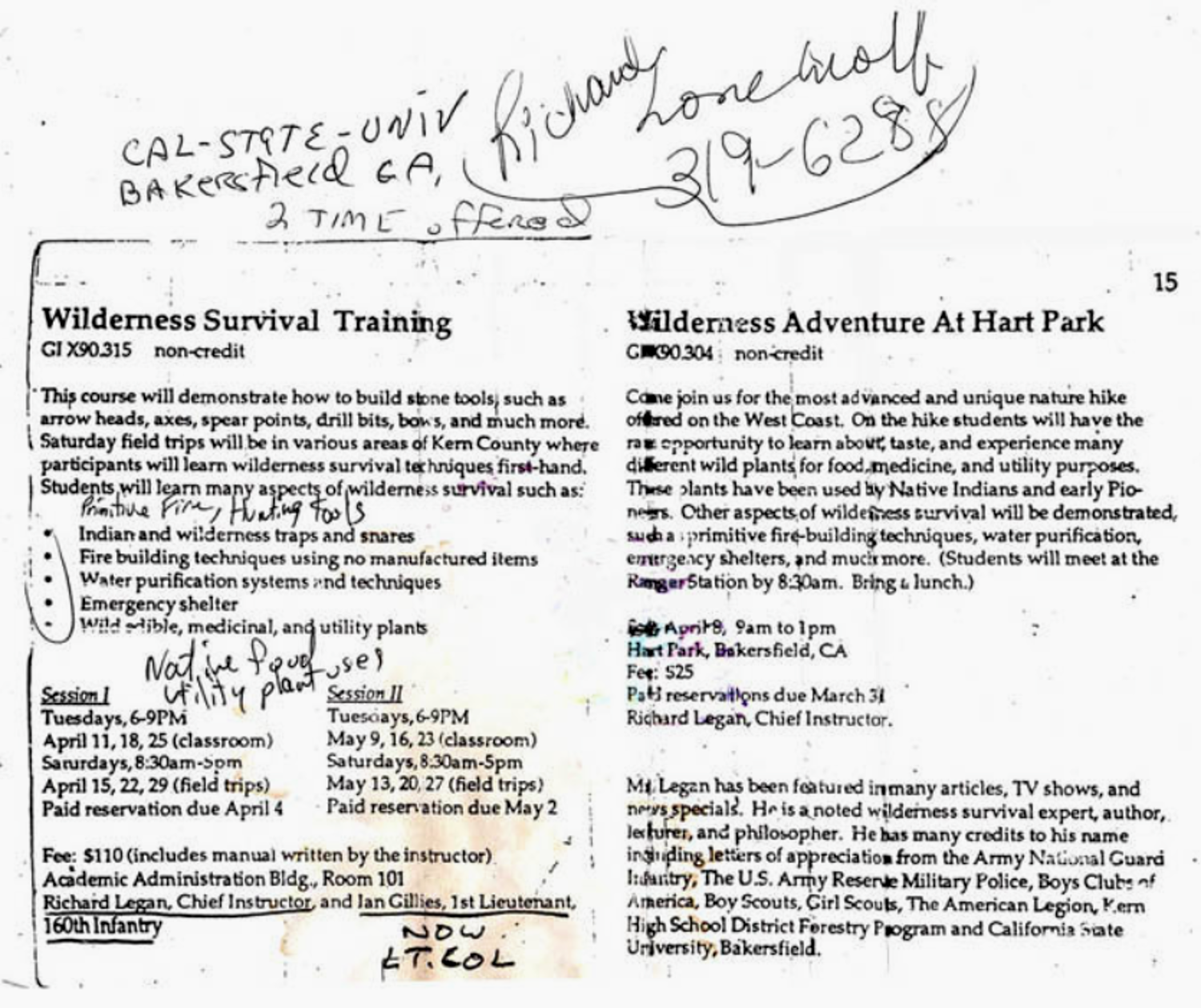 He's taught several schools within the

 

Bakersfield City School District

: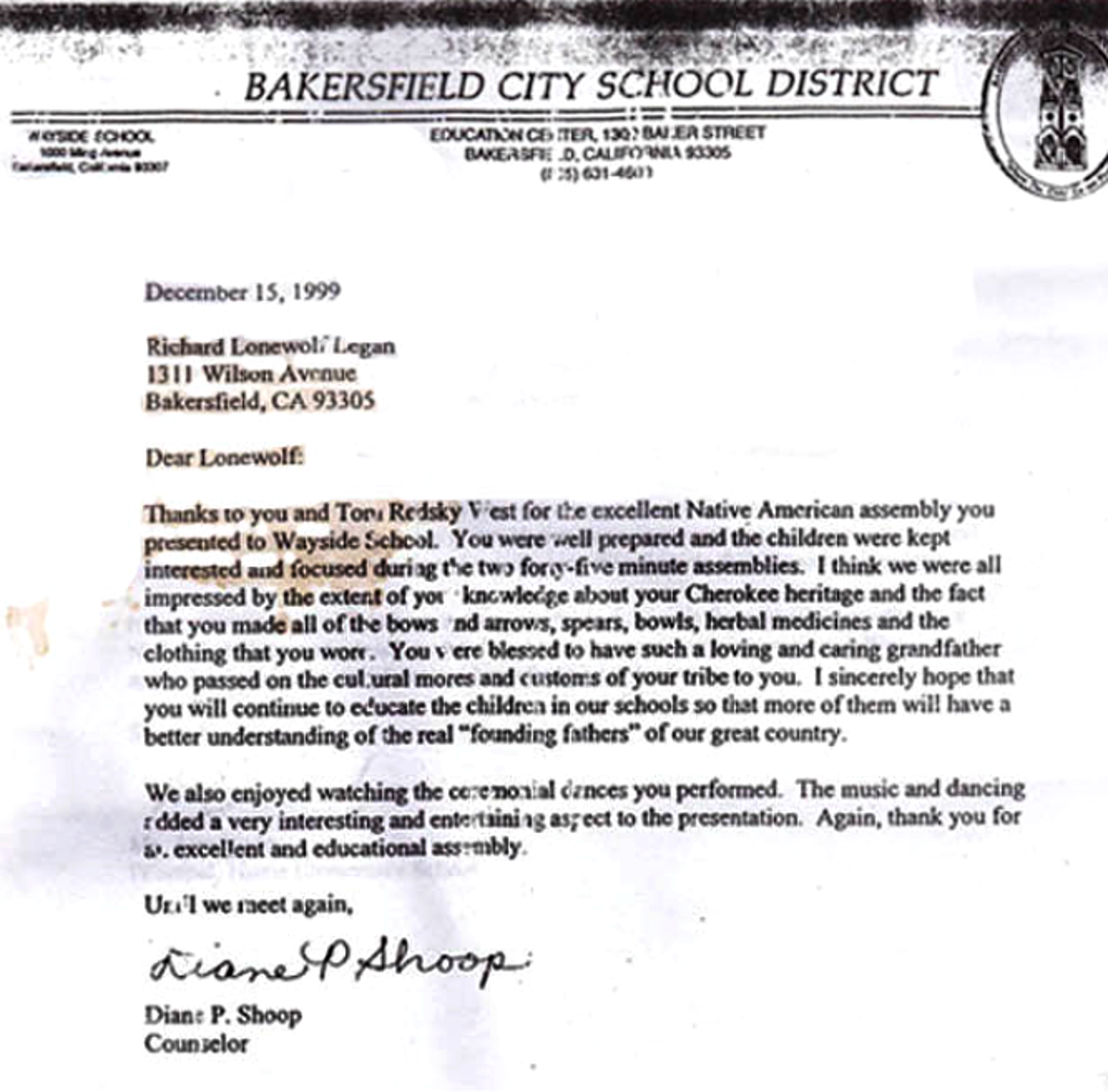 & with

Kern County Mental Health Care

Systems: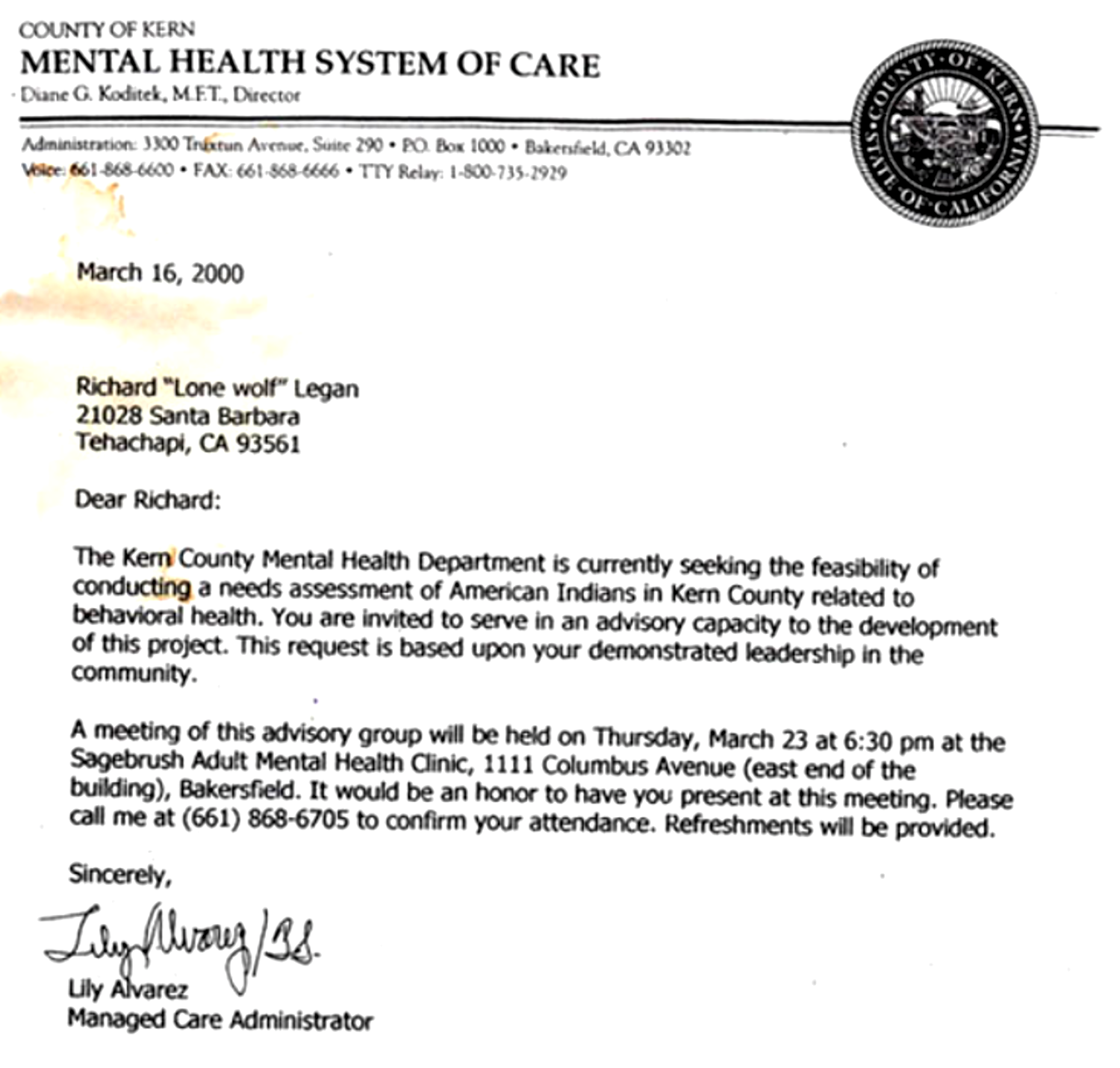 AND

 thousands of children, including 

Munsey Elementary

in Bakersfield, California: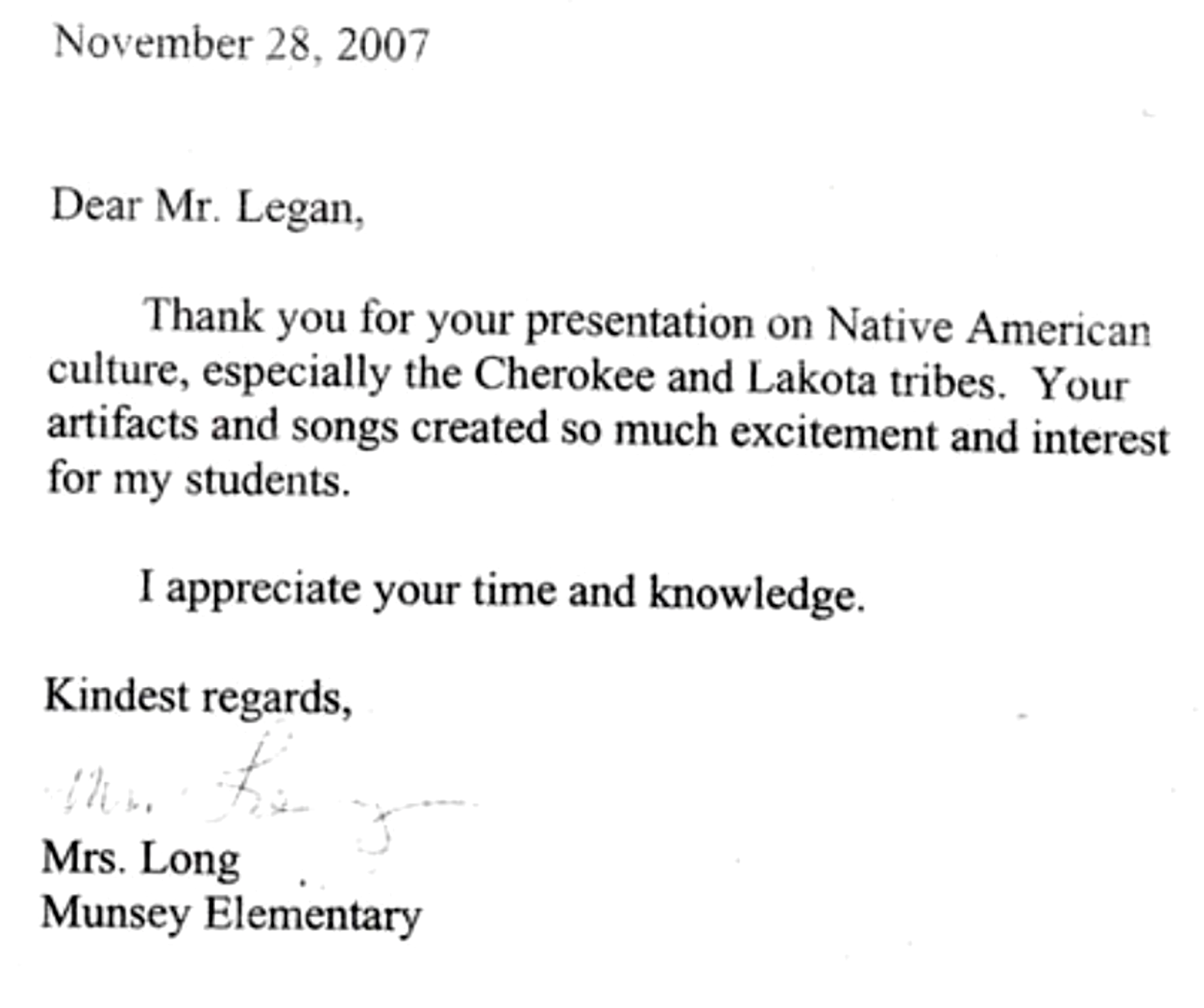 Here is the patch he wore with the
9th Infantry
 during his training: