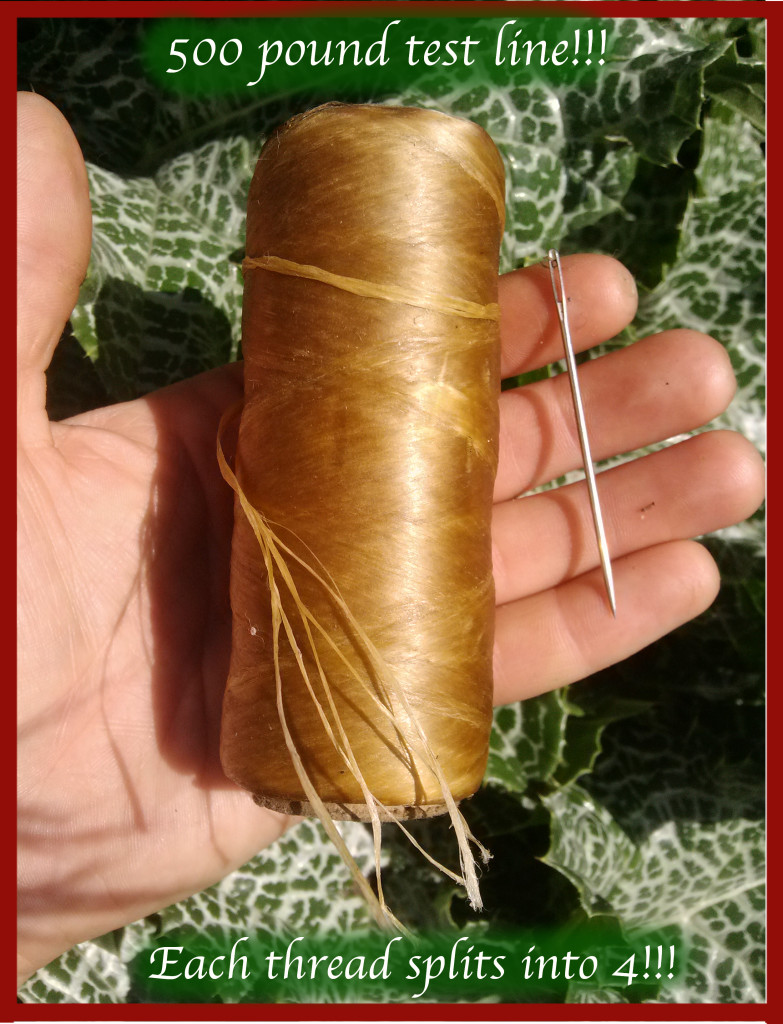 Anyone who has lived on the streets OR in the wilds knows that using dental floss for sewing is as essential as using duct tape for everything else. 
Well- it turns out–that's not exactly true.  
   Simulated sinew is much stronger, more economical, & does not fray like dental floss.  Forego the plastic packaging- simulated sinew is just what it claims to be— a strong, durable (500 lbs. test line!) cordage where every strand splits into four parts.  That means that this 900 foot roll actually is the equivalent of having 3600 feet of strong, exceedingly-useful cordage at your fingertips.  There are brands of simulated sinew out there that don't work well & you would not be happy to have purchased- don't mess around with those– Uncle Lonewolf already did the shopping for you.  Essential, inexpensive, & perfect for leatherwork & just about anything else.
please set some widgets to show from Appearance -> Widgets.