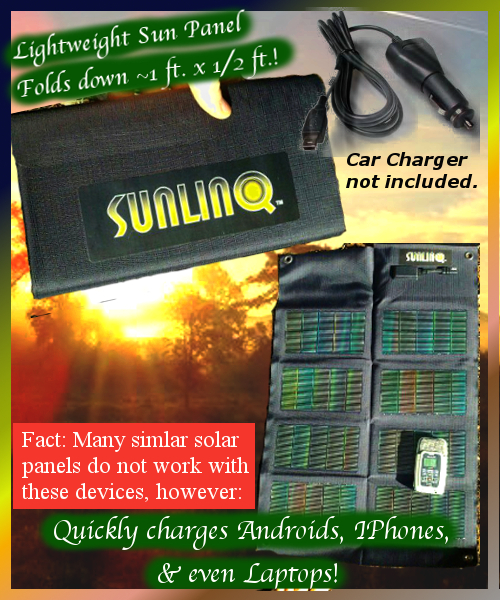 We purchased 3 different portable solar panels that were all unable to charge Androids

OR

iPhones (we tried both) before finding this gem.  This charges those devices-

AND

laptops just like plugging them into a wall socket!  It even comes with small alligator clips in case your car battery dies & you need a jumpstart- talk about survival!  Very well made- lightweight & collapsible.  Somehow this panel even charges when there's cloud cover- we couldn't believe it– but we do now & are really excited about this product because its really going to help people.  Lonewolf loves this product.
Thank you so much for helping to support Richard Lonewolf Survival School & please let people know!
please set some widgets to show from Appearance -> Widgets.