Survival Seed Vault – Heirloom Emergency Survival Seeds – Plant a Full Acre Crisis Victory Garden – 20 Easy-to-Grow Varieties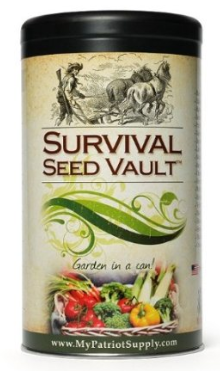 This product is just the way to begin transforming a water-sucking lawn into a garden that can feed you.  Heirloom seeds are not genetically-modified by definition, & considered "choice" among gardeners as a quality seed.  In case of emergency OR for beginning gardeners- this product is a smart way to begin.
Thanks for helping to support Richard Lonewolf's Survival School!
please set some widgets to show from Appearance -> Widgets.